This page does not adhere to the

layout guide

.

Please help the ABC Wiki by editing this page to be conform the set layout guidelines.
Scandal
is an American television drama that aired on
ABC
from April 5, 2012 to April 19, 2018.
Plot
The series takes place in Washington, D.C. and focuses on Olivia Pope (Kerry Washington)'s crisis management firm, Olivia Pope & Associates and its staff as well as the staff at the White House and surrounding political scene.
Cast
Kerry Washington as Olivia Pope
Columbus Short as Harrison Wright (Seasons 1-3)
Guillermo Diaz as Huck
Darby Stanchfield as Abby Whelan
Katie Lowes as Quinn Perkins
Tony Goldwyn as President Fitzgerald Grant
Jeff Perry as Cyrus Beene
Joshua Malina as David Rosen
Bellamy Young as Mellie Grant
Henry Ian Cusick as Stephen Finch (season 1)
Seasons overview
Production
Development
In early 2011, it was announced that Shonda Rhimes was developing a new pilot. In February, Kerry Washington was cast in a leading role. Actress Gabrielle Union and Taraji P. Henson auditioned for this role alongside Washington before she was officially chosen. Henry Ian Cusick also landed a role in the series. On February 28, 2011, it was announced that Tony Goldwyn landed the role as the president. In May 2011, ABC picked up the pilot as a mid-season replacement. During the Winter Television Critics Association Press Tour, it was announced that the show would premiere April 5, 2012 after Grey's Anatomy, relocating Private Practice to Tuesday nights.
The program was renewed for a second season on May 11, 2012, in the same Thursday timeslot, while Private Practice remained in the new Tuesday evening timeslot to finish its final season. Rhimes had stated at the time that the second season would likely be thirteen episodes or less, but the renewal of the series after the fall meant that the second season would have two arcs through the season; the first covering the main 13-episode order, with the second arc taking place during the "back nine" order.
Scandal was renewed for a third season on May 10, 2013. Along with other ABC dramas, this season was split into two runs of uninterrupted episodes, the first consisting of ten episodes. The second run, initially set to consist of 12 uninterrupted episodes, began on February 27, 2014. On December 7, 2013, ABC Studios, announced that due to Kerry Washington's pregnancy, the overall episode order would be trimmed from 22 to 18, which led the season finale to air four weeks earlier on April 17, 2014.
The show was renewed for a fourth season by ABC on May 9, 2014. On May 13, 2014, ABC announced their new schedule, as well as a new time slot for Scandal. The show remained on Thursday night, but it was moved to 9:00 PM E.T. to make room for ShondaLand Production Company's new TV series, How to Get Away with Murder. In August 2014, ABC programmed its entire Thursday primetime lineup with ShondaLand dramas Grey's Anatomy, Scandal and How To Get Away With Murder, then branded the night as "Thank God It's Thursday" (or "TGIT"). This echoes ABC's former TGIF branding of its Friday night family sitcoms and even NBC's Must See TV promotion of formidable Thursday night television hits in the 1990s.
The remaining fall schedule for ABC was announced on October 30, 2014, where it was announced that Scandal would air nine episodes in the fall with the fall finale to air on November 20, 2014, just like the rest of ABC's primetime lineup "TGIT" Grey's Anatomy and How To Get Away with Murder. The remaining 13 episodes aired after the winter break, beginning on January 29, 2015, and ending with the season finale on May 14, 2015.
Scandal was renewed for a fifth season on May 7, 2015, by ABC. The series will continue to air at Thursdays in the timeslot 9:00 p.m. E.T. like the previous season, as it was moved to the timeslot to make room for Shondaland Production Company's new TV series, How to Get Away with Murder. Production began on May 21, 2015, when Rhimes announced on Twitter that the writers were in full swing mapping the fifth season.
The series was renewed for a sixth season on March 3, 2016, by ABC. Production is scheduled to begin in July, confirmed by executive-producer Tom Verica. After Kerry Washington announced that she was pregnant again, TVLine reported that ABC is considering moving the show's premiere to midseason. In addition, the episode order for the sixth season was reduced from 22 to 16 episodes. During ABC's annual upfront presentation in May, it was announced that Scandal will premiere during midseason, following a fall run of the new series Notorious. Production began on July 13, 2016, with director and executive producer Tom Verica announcing that the crew was scouting for filming locations. The table read for the premiere was on July 26, 2016, with filming starting soon after.
On February 10, 2017, ABC announced that the series had been renewed for a seventh season. On May 10, 2017, ABC announced that the seventh season would be the show's final season.
Reception
Accolades
"Scandal" was named a "Television Program of the Year" by the American Film Institute, received the Peabody Award for "Excellence in Television" and was also honored as "Outstanding Drama Series" at the Image Awards.
Lead actress Kerry Washington has won the Image Award for "Outstanding Actress in a Drama Series" and has been nominated for an Emmy Award for "Outstanding Lead Actress in a Drama Series", a Golden Globe Award for "Best Actress in a Drama Series" and a "SAG Award for Outstanding Performance by an Actress in a Drama Series."
External links
Video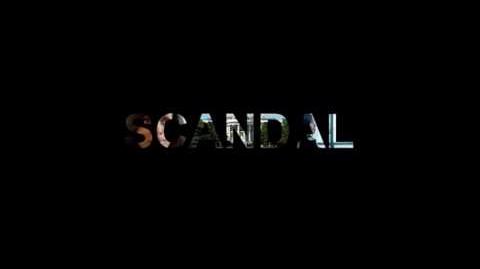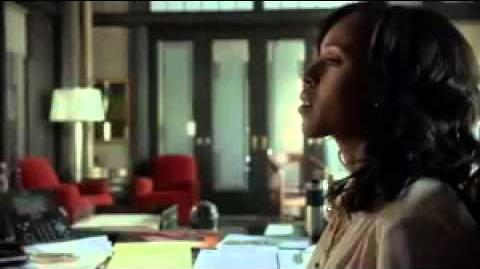 [[Category:ABC Shows]]
Scandal

Genre
Political thriller-drama
Created by
Shonda Rhimes
Country of origin
United States
Language(s)
English
No. of seasons
7
No. of episodes
124
Production
Executive
Producer(s)
Shonda Rhimes
Betsy Beers
Mark Wilding
Producer(s)
Merri D. Howard
Scott Collins
Matt Byrne
Heather Mitchell
Camera setup
Single-camera
Running time
43 minutes
Production
company(s)
Shondaland
ABC Studios
Distributor
Disney-ABC TV Distribution
Broadcast
Original channel
ABC
Original run
April 5, 2012 – April 19, 2018
Status
Ended