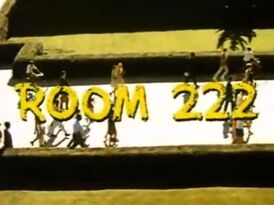 Room 222 is an ABC network comedy-drama TV series created by James L. Brooks which premiered on September 17, 1969.
For the first two seasons, it aired on Wednesday nights, but was later moved to Friday nights following "The Brady Bunch" and "The Partridge Family" & preceding "The Odd Couple" and "Love, American Style."
On January 11, 1974, "Room 222" came to an end after 5 seasons and 112 episodes.
Plot
"Room 222" focused on an American history class at the fictional Walt Whitman High School in Los Angeles, California, although it also depicted other events at the school. Located in Room 222, the class was taught by Pete Dixon (Lloyd Haynes), an idealistic African American schoolteacher.
The other characters featured in the show were the school's compassionate guidance counselor, Liz McIntyre (Denise Nicholas), who was also Pete's girlfriend; the dryly humorous school principal, Seymour Kaufman (Michael Constantine); and the petite and enthusiastic Alice Johnson (Karen Valentine), a student teacher.
Also shown was Patsy Garrett as Mr. Kaufman's secretary, Miss Hogarth. In addition, many recurring students were featured from episode to episode.
Pete Dixon delivered gentle lessons to his students in tolerance and understanding. Students admired his wisdom, insight, and easygoing manner.
The themes of the episodes were sometimes topical, reflecting the current political climate (the late 1960s and early to mid-1970s such as the Vietnam War, women's rights, race relations, and Watergate).
Cast
Main Cast
Lloyd Haynes as Mr. Pete Dixon
Denise Nicholas as Miss Liz McIntyre
Michael Constantine as Mr. Seymour Kaufman
Karen Valentine as Miss Alice Johnson
Recurring Cast
Ramon Bieri as Mr. Gil Casey, vice principal
Howard Rice as Richie Lane
Heshimu Cumbuka as Jason Allen
Eve McVeagh as Madge Morano, Mrs Cates, PTA Member
Alain Edouard Charbonneau as Henri Taynor, Legal Counsel
Eric Laneuville as Larry
Ta-Tanisha as Pamela
Judy Strangis as Helen Loomis
David Jolliffe as Bernie
Pendrant Netherly as Al Crowley
Pamela Peters as Laura
Carol Green as Kim
Bruno Kirby as Herbie Constadine
Ty Henderson as Cleon
Hollis Irving as Miss Evans
Patsy Garrett as Miss Hogarth
Carol Worthington as Miss Portnoy
Ivor Francis as Mr. Kenneth Dragen
Helen Kleeb as Miss Tandy
Ratings
After the show's shaky first season, "Room 222" nevertheless managed to receive respectable ratings during its next three years.
The ratings peaked during the 1971–72 season (during which it held a #28 viewership ranking). By the beginning of the 1973–74 season, the ratings had fallen drastically and ABC canceled the show at midseason.
Accolades
In 1970, the show earned three Emmy Awards for "Outstanding New Series," "Outstanding Supporting Actor in a Comedy Series" (which was given to Michael Constantine) and "Outstanding Supporting Actress in a Comedy Series" (which was given to Karen Valentine).
Video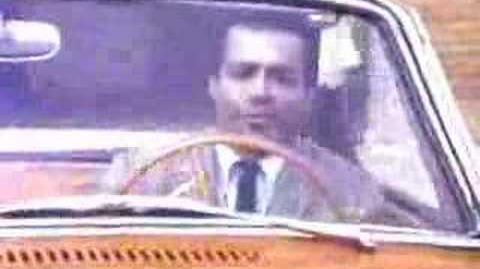 Community content is available under
CC-BY-SA
unless otherwise noted.