Welcome to the ABC Wiki!
About ABC
What's here?
Series
Recent Blog Post
Featured Article - July 2019

Starsky & Hutch was an ABC network action series created by William Blinn, starring David Soul and Paul Michael Glaser as the lead characters. The show aired from September 10, 1975 to May 15, 1979, lasting for 4 seasons and 93 episodes.
The pilot episode aired as an "ABC Movie of the Week" on April 30, 1975.
Facebook
Helping the ABC Wiki!
To get started editing, make sure you read over and follow our Policy page to know what is and isn't allowed here. Then you can visit the Short Articles page and expand those or find an article you like and expand it. Also, check out the Community Page for a to-do list of what we're trying to accomplish on the wiki or you can add new articles and photos to help us out. If you have any editing questions, feel free to contact an administrator or for series related questions or ABC related questions can be asked in the appropriate article comments or chat room.
Affiliates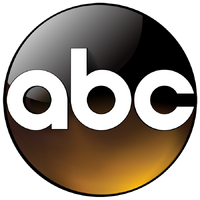 Community content is available under
CC-BY-SA
unless otherwise noted.