Welcome to the Official ABC Wiki!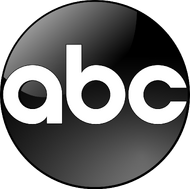 The American Broadcasting Company (ABC), nicknamed the "The Alphabet Network", is an American commercial broadcast radio and television network owned by the Disney Media Networks division of The Walt Disney Company.
The ABC Television Network is home to award-winning shows such as Modern Family and comedy favorite The Goldbergs and boasts some of television's most prestigious awards shows, including The Oscars, the Country Music Awards, and The American Music Awards.



A Matt Made in Heaven
Introduced as a prospective suitor for "The Bachelorette", he caught fans' eye with his strong family values, a great career, and over the past few months, he has used his growing platform for good. While much of Bachelor Nation has fallen in love with him already, the 28-year-old real estate broker, entrepreneur, and community organization founder is yet to find that one woman to fall in love with himself. Follow his journey on The Bachelor to see whether or not he succeeds.
The Bachelor airs on Mondays at 8|7c pm on ABC.
Do you like this show? Let us know and vote in our poll! →
Current Hits
Drama Shows
Comedy Shows
Reality Shows
Featured Trailer
Mixed-ish
Recent releases
About Us
ABC Wiki is the official wiki for the Alphabet Network. Created by fans for fans, we are the place to share your love for all the shows on ABC, as well as being the gateway to other Fandom wikis dedicated entirely to their specific ABC show! Want to help us become the most comprehensive database about ABC shows out there? Come have a chat with us about ABC shows in our Discord server, or sign up for an account and help to expand our ever-growing database of content!
Discussions
Twitter